How to Download a CAD File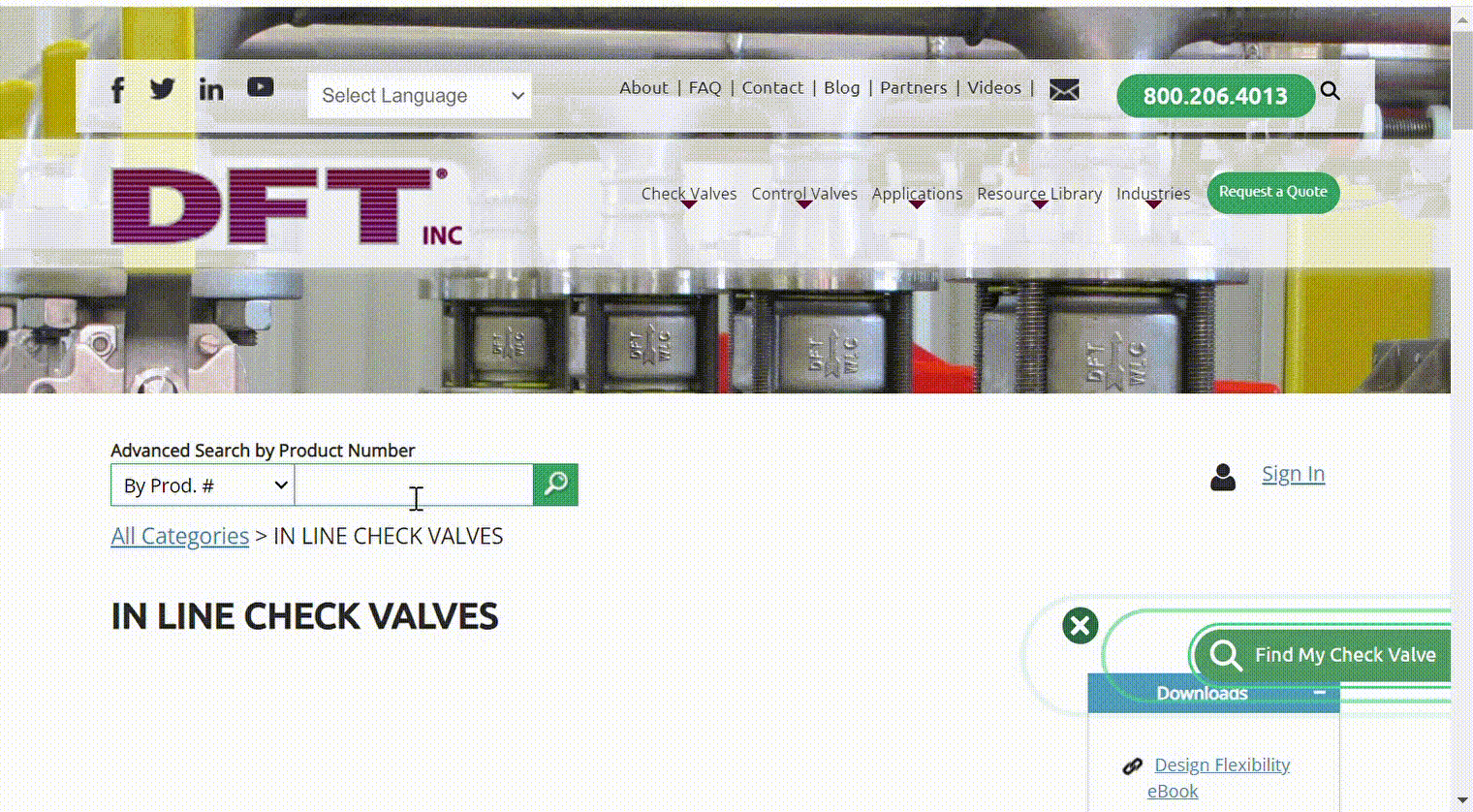 DFT is proud to announce the launch of our new CAD File platform!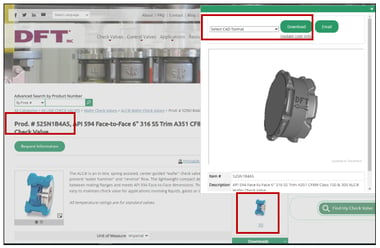 You can now download DFT Check Valve CAD files in multiple formats directly from our online catalog.
online catalog
Once you find your check valve on the online catalog, determined by size/style/class specification, just click on the "3D" link to then choose what type of downloaded file you need.
How to get a CAD File: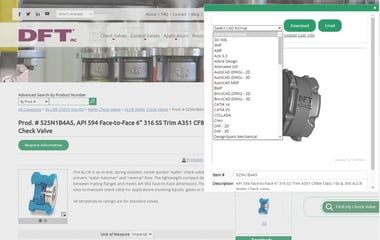 Search for your check valve on the DFT online catalog
Choose by style and size specification, then navigate to the product code page
Click on the "3D" link located on the right side of the page
Select the CAD format you require from the dropdown menu
Click on the "Download" button
Please contact DFT if we can assist in any way.
Contact Us