Learn the Importance of Check Valve Design Flexibility
Choose the Right Solution for Your application with Our Free eBook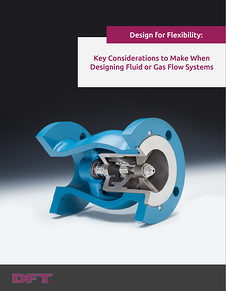 When it comes to the flow of fluids or gasses in the system you are designing, a small change can make a huge difference. To help you evaluate the best solutions for your particular needs, we've created a free eBook outlining the benefits of flexibility in design for check valves.
In it you will learn:
The difference between key types of check valves for diverse applications
How to balance selection criteria for optimal performance and price
How factors like fluid compatability and sealing affect performance of a check valve
The key benefits of design flexibility for a check valve in your system
Fill out the form to the right and you can download your free copy of "Design for Flexibility: Key Considerations to Make When Designing Fluid or Gas Flow Systems"