Download the PED Certificate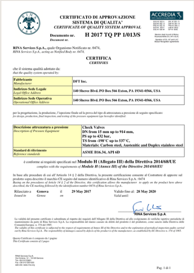 DFT® Inc. proudly holds a PED certificate of quality system approval from RINA Services S.p.A. This certificate states we comply with the requirements of Module H (Annex III) of the Directive 2014/68/EU.
Download a copy of our PED certificate by filling out the form on the right.